Andy T. from the mothership sent me this link to Andy Forrest Performance's GC Impreza that ran 8.87 ET @ 164mph on radials this past weekend at Santa Pod Raceway in the United Kingdom. I don't really keep track of Subaru 1/4 mile records, but regardless this car is pretty damn quick for an Impreza. In the video below, watch Andy Forrest bust out a 1.3 second 60 foot. This GC launches like a mad man. NICE job Mr. Forrest!

Everything is nice and big: turbo, intercooler, intake manifold, exhaust, etc. There is no fucking around here and all biz. The transmission is still an H-pattern manual.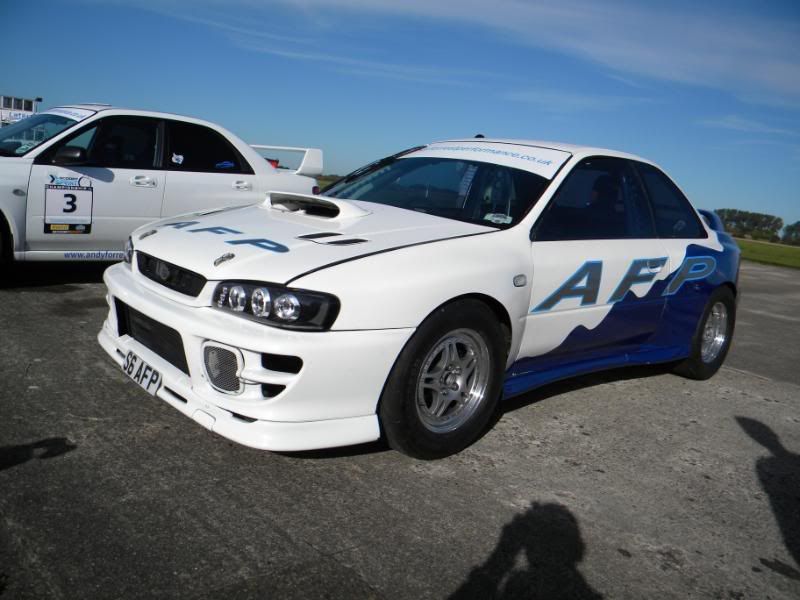 The meats look like Mickey Thomson ET Street radials.
If you want to check out some British forum banter, some unusual adjectives and adverbs (for us Americans), and see pictures of Subies on not hella flush cast 1pc wheels, check out the ScoobyNet forums:
Congratulations Andy Forrest and Steven Darley
For more info and pictures on this car, check out the AFP Website.