The definition of a Renaissance man or woman is a person who is well educated and sophisticated and who has talent and knowledge in many different fields of study.
Leonardo da Vinci was considered a Renaissance man because he was a prolific inventor, painter, sculptor, and architect.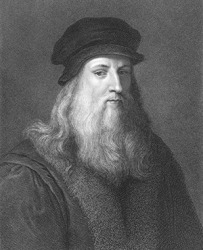 Michael Essa also fits this definition.  As probably the most underrated Formula Drift Champion, Michael is a great fabricator, wrench, engine builder, engineer and driver!
The Essa Autosports E46 M3 has been around for awhile having made its debut in 2016. After a problematic 2015 season driving a Camaro, Michael decided to return to his Eurocar roots with the E46.  The car has been evolving continuously since its debut. being refined and getting faster by leaps and bounds. The E46 has many advantages as a drift car, one of which is the chassis which is amazing at finding grip.  We have found that out first hand by having our team's car smoked off of the start and out of the turns by the Essa Autosport E46 and the HGK Racing Eurofighter.
Not only is the E46 chassis magical, but the BMW S54 engine is quite a beast.  We see it and one of the premiere inline six cylinder engines, perhaps even better than the legendary Toyota 2JZ!  The Essa Autosports S54 pumps out an amazing 1015 whp at 7700 rpm with 760 lb/ft of torque at 6700 rpm!
The Essa Autosport S54 engine is built in-house and is amazingly stout.  In its first iteration, the bottom end lasted 2.5 seasons while the head was rebuilt after 1.5 season.  In its current iteration, Michael expects it to last as least two season.  This is incredible as Formula Drift competition is absolutely brutal on engines and it's not uncommon for many teams to go through several engines in a season.
The engine is surprisingly stock.  The stock factory CNC ported head sports Supertech valves, retainers and valve springs while running the stock cams.  Michael explained that the S54 is a high revving engine in stock form and the stock cams are pretty large.  Judicious programing of the Vanos variable cam timing system helps spool the turbo quickly and is responsible for the engines awesome super wide powerband and flat torque curve.