,
5. Random Questions

– Who is the person responsible in keeping your spirits up if you loose or have a bad run?
My Dad, friends, family and fans. And my girlfriend Adrienne who always answers my text messages right away.
– What car is your daily driver?
I'm just about to get my 1990 Mazda RX-7 convertible turbo project up and running. Currently, I'm driving a Ford F250.
– What is your dream car?
Mazda RX-9. Build it, Mazda!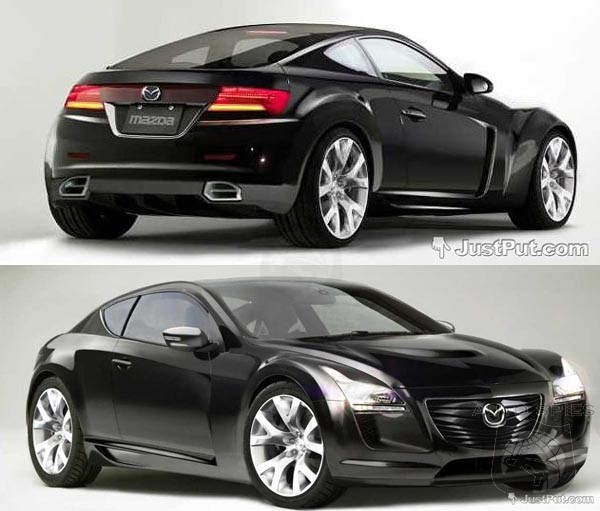 Mazda RX-9? Mohan says, "Yes, Please!"
– What is your occupation outside of drifting, if you have one?
I work at Mazdatrix as one of the two head engine builders, I do everything from the porting and machine work to the assembly.
Kyle Mohan working at his day job! That's the Bergenholtz 20B that was installed for Las Vegas!
– Do you race cars outside of drifting? If so, what all do you run and where?
Last year I ran my Nexen / Mazdatrix Mazda RX-7 in Redline Time Attack. It was a blast and we ended up winning the championship in our class. Hope to do more road racing or any type of racing.
While Kyle does drift, he also participates in Time Attack racing!
– Do you have any hobbies outside of anything automotive?
I surf, used to Skate Board a lot but got injured. Play Guitar when I can, used to be in a band…
– How are you doing after that hard impact at Las Vegas?
I was definitely sore after the crash, now I'm pretty much fine. The only thing that really still hurts was losing the chance to make up points on everyone ahead of us in the championship. The Nexen / Mazdatrix RX-8 is almost back together and I can't wait to get into it and rip it up at Irwindale.
Not something you really want to see. Kyle was knocked out and had his head down, even as he raised his hand out the window. It was a scary
moment for everyone, especially Joe Mohan, who rushed to make sure Kyle was ok.
– Will we see you drift or race a non-rotary Mazda?
Well, personally being a Rotary engine builder it's hard not to want to put a Rotary in everything! I had the opportunity to drive some Cosworth powered Mazda MX5s a while ago and they were definitely a lot of fun. I guess only time will tell.
– Finally, who do you want to thank or tell people about that has helped you throughout your career and/or life?
My Mom, and Dad, and family have made everything possible for me and I couldn't have gotten anywhere without them. My girlfriend Adrienne who has been incredibly patient and supportive through this whole thing. Efrain at Shift Group, who puts our deals together, all the guys on the team who bust their ass to make the car as great as it can be, and all of the guys at Nexen Tire, Dave at Mazdatrix, and all the great people at Mazda USA and Mazdaspeed.
Kyle would like to thank his sponsers!
Nexen Tire

Mazdatrix

Mazda

Mazdaspeed

Exedy Racing Clutch

Turbonetics

Mishimoto

Eibach

AIT Racing

XXR Wheels

Haltech

Idemitsu

Gatorz

TCSportline

F & L Racing Fuel

Drop

Baker

Kognition

Dstryor

EF1 Motorsports

Spider Energy